The Many Benefits Of Applying For An RSA Course Online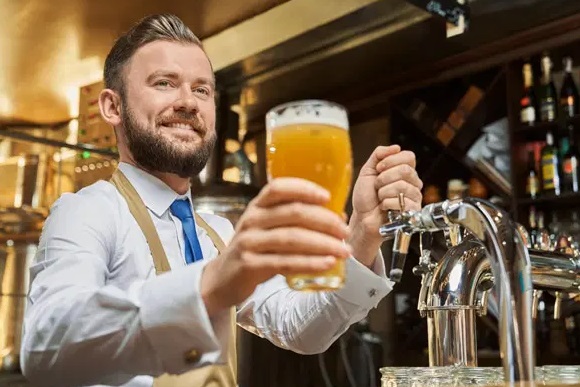 RSA online courses offer a wide range of advantages that can't be disregarded, regardless of whether you now work in the hospitality industry or intend to do so in the near future. It's crucial to keep in mind that Australia has a thriving hospitality sector, and companies all over the nation are constantly searching for top-tier, up-and-coming talent for pubs, clubs, restaurants, and other venues.
What is RSA Online Course, Exactly?
The Melbourne RSA course, also known as the Responsible Service of Alcohol programme, aims to give trainees the skills and information needed to contribute to a fun, secure environment in licenced establishments where alcohol is served and sold.
What Will You Discover?
The RSA online training covers a variety of topics related to alcohol, including facts about the beverage alcohol industry and alcohol, intoxication, harm reduction techniques, the advantages of serving alcohol responsibly, responsible serving techniques, refusal of service and underage drinking packaged liquor, and functions. A PowerPoint presentation, online exercises, videos, and a final exam make up an RSA training online course.
Here Are A Few Advantages of RSA Online Training
The Course is Brief
When you have made the decision to enrol in RSA training, it is crucial to understand that it is brief and typically lasts a maximum of four hours. If it's done online, that is. The ability to save and continue any progress in the event of a localised power outage is another significant advantage of doing it online. The key argument in favour of online training is this.
Safety Advice
A great benefit of taking an RSA course is learning the warning signs you should look out for when dealing with customers who may have had too much to drink during a fun night out. You'll not only learn how to spot people who might be in danger of driving while intoxicated, which could result in them making a decision that seriously harms or kills them or others, but you'll also discover the best ways to prevent situations like these from occurring in the first place. It enables you to assume a much higher level of accountability for the members of the community you obediently serve.
You Acquire First-Hand, Practical Experience
It's one thing to read about what will be expected of you on the job in a training manual or textbook; it's quite another to put that knowledge into practice in a real-world setting with others who share your interests. You can gain the first-hand experience you need with RSA training in Melbourne, which will enable you to flourish in other areas of your work and serve alcohol responsibly.
An RSA online course opens up a whole new world of possibilities for employment in Melbourne and Sydney.
Teaches Potential Employees How To Serve Booze
The best course of action is to serve alcohol responsibly, especially if you work in the hospitality industry. As a result, the candidates will probably learn how to serve alcohol from the training. This is crucial since they must ensure that the clientele is safeguarded from consuming excessive amounts of alcohol. The candidates may also discover some of alcohol's harmful effects. They should also be able to manage those who are drinking in public. Because of this, even the law stipulates that employees in certain settings must receive training. Additionally, this RSA course teaches the applicants about alcohol-related rules and regulations.
Help the candidate become knowledgeable about serving alcohol. After completing the training, the candidate ought to be able to name a few individuals who aren't allowed to provide alcohol. This indicates that they are well-informed and skilled at spotting intoxicated people. Additionally, the candidate will benefit from this course by learning how to reduce some confrontations.
Please phone Sydney at 02 9357 6544 or Melbourne at 03 8725 7920 if you'd like to speak with us (calls are accepted Monday through Friday from 9:00 am to 5:00 pm) to find out more about our RSA online course.