Simple Work From Home Jobs Suitable For Indian Women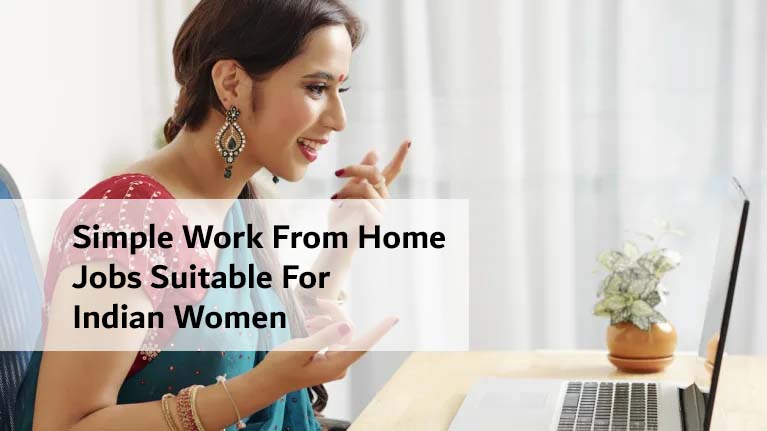 The 9-5 working culture is slowing fading away as people are putting in more hours of the day into working for a living. In some cases, this becomes extremely difficult, especially for women who have family responsibilities to cater to as well. Therefore, many either give up on their careers or take up jobs where there is lesser workload, despite their skills and qualifications. In fact, ever since the work from home culture has kicked in, many women have begun taking advantage of it. They are able to do a lot more at their own convenience. The demand for work from home jobs for women is also increasing as companies are happy to find people working for them remotely. Here are a few professions women can explore, right from the comfort of their homes.
Blogging is a great way to make additional income especially if you are good at writing. Get a page set up and start posting content. Once you garner traffic, you may get an opportunity to write about products and brands and earn from ads as well.
Being a chef at home can be a big advantage as food always sells. You can start your own food or baking services and earn well.
Women can either teach online or have students come over to the house by becoming tutors. There are many students who need additional help outside their school and tuitions can be a saviour for them.
A lot of people take up graphic designing from home. Many companies prefer outsourcing one of projects to freelancers.
If you are good at something and wish to share it with the world, you can become a vlogger too. You could post videos about cooking, art or anything that interests you. All you need to make sure is that your content is unique from the thousands of vloggers out there.
Becoming a social media influencer is one of the best professions right now. People love following pages where honest reviews are shared.
There are many jobs available for people to take up from home. In fact there are govt jobs for female graduates as well which can be explored. These jobs are well paying and very reputed. In fact any job is worth exploring from home if it pays well. There are tons of benefits that come from it. You can work at your own convenience, there is no one constantly monitoring you, you could even manage to finish small home tasks between breaks, you can run errands during the day and moreover, there is no daily reporting that you have to do. The only drawback of working from home for at least some people is that there is no face to face interaction with your peers. But for some, this is not even a concern. If you are among those who prefer working from home, then find out if the job you wish to do can be done from home or not, it will definitely be worth it!