Is it Possible to Prepare for SBI PO in one month?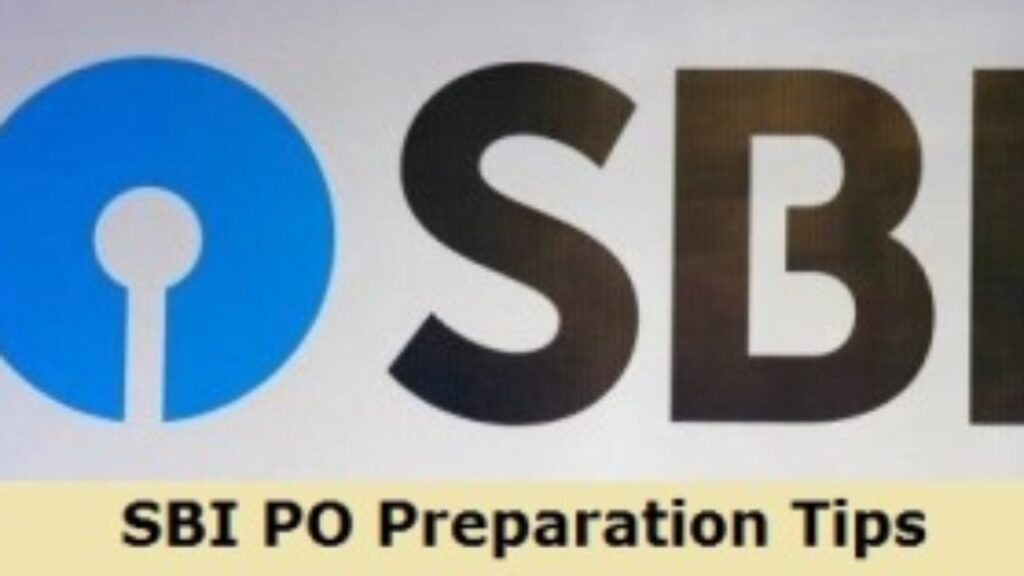 Every year State Bank released thousands of vacancies for the aspiring candidates who are eager to appear for SBI PO post. However, the competition is high and examination is quite high to clear it in one month. Listed below are some of the ways by which you can prepare for this examination in one month.
Know the exam pattern properly
It is important to find out that the exam pattern of the SBI PO when it comes to appearing from the examination. Make sure that you are having a clear idea regarding the sections. Apart from that, you must know the number of questions you have to answer from every section. This will turn out to be helpful while you are preparing for the examination. There are three stages that you have to clear, prelims, mains, and interview. 
The prelims has three sections, English Language, numerical ability, and reasoning ability. Each section has to be completed within two minutes. Each question is of one mark and 0.25 negative marking for every wrong answer. 
After clearing the prelims, you have to appear for the mains, where you will get objective and descriptive questions. The objective part is of 200 marks and the descriptive part is of 50 marks. Finally, the interview stage and if you get selected for the interview round, you will be shortlisted for this stage. This section consists twenty to thirty marks.
Analyze the syllabus
This is yet another one of the most important thing that you can do when appearing for SBI PO examination. Make sure to check the SBI syllabus for mains and PO. You have to keep in mind that both mains and prelims should have equal importance. The reason behind this is, there are various sections, which you might find similar in both the sections. 
However, there is a difference in terms of question. Hence, before you are preparing for the syllabus, make sure that you are checking the syllabus. You will get the detailed syllabus online from almost every website. 
Find out and learn the basics
You might notice that the SBI PO syllabus is quite easy, which will automatically make you feel to directly jump with practicing. But, it is always a good idea to focus on the basics first. Focusing on the basics is extremely important if you want make your foundation strong. Therefore, every time you are learning new concepts, make sure to read as well as understand the theories properly. 
For example, learn the theories and formula everyday so that it becomes easy to clear the exam. Practice grammar, especially tense and prepositions, since these can be quite confusing. Also, focus on subject-verb agreement as well as direct and indirect speech. All these things will help in clearing your concept. Once you do this, it will become easy for you to solve the questions quickly.
Prepare a timetable
As soon as you know the exam pattern as well as the syllabus, it is vital to make a realistic timetable depending on your needs as well as conveniences. You have to invest right amount of time for every section depending on your weak areas. 
Besides, you must also make a timetable depending on other things like learning new things, revising, solving practice papers, and taking mock tests. A proper and organized timetable will help in making your preparation process sorted.
Practice reading habits
When preparing for the competitive examinations, you have to develop the habit of reading daily newspapers and books. Try to read books for general awareness, English Language, and other things that will help you to clear the examination. Besides, you must pay attention to other articles like finance and banking related, economics, social, and other things. 
Whenever you are reading something, try to make points and know about its meaning. Apart from that, you must try using the new words you are learning since it will turn out to be helpful during the group discussion and interview.
Take coaching classes
If you are new to the competitive examination, make sure that you are taking coaching classes from BYJU's Exam Prep. The reason behind this is, you will get guidance from the experienced professionals. Besides, they can help you with different tips and strategies. These are no doubt useful for every banking examination. 
You can even take the crash courses since these are quite useful too. In these courses, the students are trained using different question patterns, tricks as well as shortcuts. As a result, you will automatically develop the habit of solving even the toughest question that too within a limited time. Along with that, your speed as well as accuracy will improve as well.
Mock tests are useful
Once you finish the syllabus, it is time to start practicing the mock test papers at BYJU's Exam Prep. As a result, you will get a clear idea on the questions asked in the examination and you will be able to prepare accordingly. 
On top of that, mock papers are a great way to assess your preparation. You will be able to figure out your strengths as well as weaknesses. After every mock test, do not forget to analyze your progress. In fact, your time management skills will enhance as well.
Therefore, these are some of the ways by which you can clear the SBI PO examination within one month.
Stay connected with our education blog & you can write for us education