Top Programming Certifications To Go for In 2022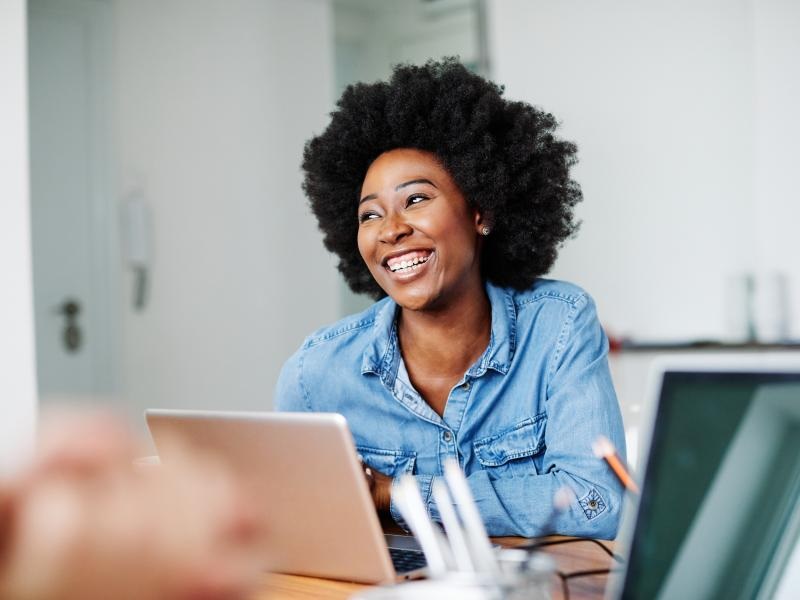 We are living in a digital era where almost all tasks are automated. So computer programming is becoming more important day by day. It is a crucial requirement for today's competitive world to control the interaction between machines and people. So learning the programming language is considered one of the most in-demand skills in recent years and it has become so important for students in today's evolving era. 
We have seen a revolution in almost every technical sector such as smart TVs, OTTs, smart kitchen appliances, Hi-tech cameras, online games, puzzles, etc. It results in many new job opportunities in this technical field for programming. Here comes the vital role of learning computer programming or coding. So it has become a crucial skill for candidates who want to master their programming and coding skills.
Computer programming or coding is a game-changer skill that offers a competitive advantage in a career. It helps to speed up the input and output processes in a machine. It is also used to automate, gather, manage, calculate, and analyze the processing of information and data accurately. Computer programming has an integral role in our world so there is a continuous demand for programming experts or developers who are certified with programming certification. These certifications can help you learn the basics of programming and can set you apart from competitors. It also can provide you with a competitive edge in this technology-driven world. 
So this article will focus on some of the top programming certifications. 
What are Programming Certifications?
Programming certifications are credentials that can verify your skills and expertise in the computer programming field. It can help hone your skills and make your resume more impressive and attractive to employers. Having a programming certification from reputed providers/institutes can help you stand out from the rest. But it is also important to choose the right certification to develop your skills as thousands of programming certification courses are available. These certifications can add extra weight and gravitas to your skillset and value as a job candidate. 
It is witnessed that the demand for programmers is growing rapidly, and several employers and recruitment agencies have a deep screening process. They require skilled and certified programmers. Therefore many people are searching for programming certifications based on job hiring rates. These certifications offer measurable, tangible proof that you have the required and optimum understanding for the position you're applying for. Let's look at some of the top programming certifications to go for in 2022. 
Top Programming Certifications
Programming certifications are specially designed to prepare you for an entry-level job position as a programmer. Here are some of the top and popular programming certifications for programmers to pursue a career in this domain.
Microsoft Certified: Azure Fundamentals-

This Microsoft certified certification course is considered the top and well-known course for programming. It offers you high availability and a strong security profile. It is rated 4.9/5 stars and is a cost-effective solution for an IT budget. It can help you jump-start your career and prepare you to dive deeper into the many technical opportunities. It could be a great fit for your career path as it can validate your fundamental knowledge of cloud services and how those services are provided with AZure. It can also help you demonstrate basic knowledge of cloud concepts and Azure services, security, workloads, pricing, privacy, and support. 
AWS Certified Developer Associate (AWS CDA)-

Amazon offers this cloud computing certification to validate candidates' basic knowledge of AWS ( Amazon Web Services) and their use cases. It provides you with the basic knowledge of developing web applications along with deployment and debugging using AWS. The main benefit of this certification is that it doesn't have any mandatory prerequisites to be fulfilled. It also aligned with the latest AWS exam featuring Amazon-designated best practices. 
C Certified Professional Programmer ( CLP)-

C is one of the oldest and most popular computer programming languages that every software developer must know. As C and C++ are the foundation of the internet as we use today, opt for these certifications to get entry-level jobs as programmers. These C and C++ certifications are a good way to complete your computer education process and provide you with valuable information.
Certified Cloud Security Professional-

This (CCSP) certification is offered by International Information System Security Certification Consortium. It demonstrates your abilities and knowledge for designing, managing, and securing applications, data, and infrastructure in the cloud. This certification course teaches you basic cloud concepts, design, cloud concepts, security, design, architecture, risk, and compliance. It can also help you earn a basic annual average salary of $119,000, which sounds quite attractive. 
Certified Data Professional ( CDP)-

This certification is provided by ICCP ( Institute for Certification of Computing Professionals), can offer you many learning paths. CDP certification holders have several options to choose from: data analytics and design, business analytics, data management, data governance, enterprise data architecture, data warehousing, information systems or IT management, data integration, and interoperability, etc. With this certification, one can get an annual salary of $45,000.
Oracle Certified Associate Java Programmer OCAJP-

It is a Java programming certification offered by Oracle. It helps gain a basic understanding of java programming and build a foundation in other general programming concepts. It covers topics like Java basics, Java Data Types, Using Loop Constructs, Creating and using Arrays, Handling exceptions, Java technology and java development, inheritance and interfaces, understanding Modules, etc.  This certification ensures that the candidate has all the necessary skills to become an expert java developer. 
Besides these certifications, there are several more certifications available. Choose one or more Programming certifications according to your requirements and previous experience. These certifications can boost your career graph and earn.